2016 QPEE Provisional Schedule of Events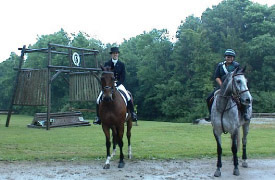 Please click on the event title for a description of each event. To download a registration form for the event, please click the link to the right! (Adobe Acrobat Reader is required; if you do not have the reader installed, click here for a free download.)

Stabling for the Mini Event, Hunter Paces, Clinics and Schooling Days is available at the National Equestrian Center (NEC), located in Lake St. Louis, just a ½ hour drive from Queeny Park on I−40/64 (directions from Queeny Park to the NEC available here). The NEC is a premier show facility with overnight stabling and RV hookup available. To schedule stabling, please call 636-561-8080 and ask for Liz or Brenda.